Golden Lion Grrrages
1964 Chrysler 300K Silver Edition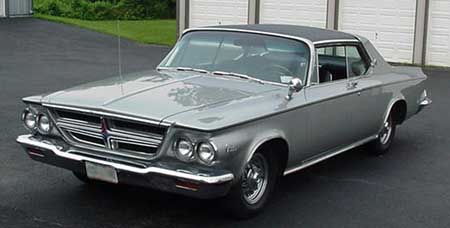 Although this model has been called the "Silver Edition" or "Silver Special",
the Chrysler ads call it the "Silver 300".

From an email in 2013 from Merle Wolfer:
"There were 255 300K Silver Specials built and 2152 of the non-letter Silver Specials built.
The Silver Special was a spring special car and it had the code 22-9 attached.
22 was for the paint and 9 for the black vinyl top.
You could order the car in a different color than silver and a few of those were sold.
In that case the first two digits were for paint color and the last number 9 for the top (##-9)".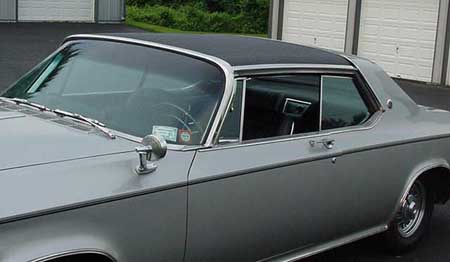 This car was originally sold to California -- note the oil cap breather line to the air cleaner.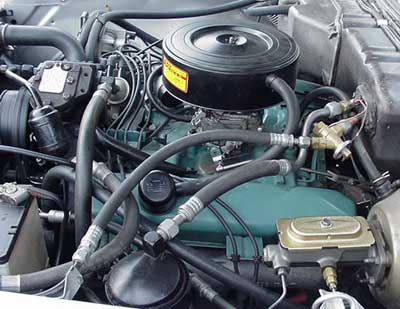 The dual master cylinder is a recent upgrade.

Click here for a slide show of the restoration.

Back