Mini-Meet July 23, 2022
Auburn, NY

We did it last year, in the rain.
See https://youtu.be/f52XPzo4aLw.
I guess that event went well enough so we did it again.
This time there was no rain but plenty of sun and heat.
More than 30 showed up from all sorts of places;
Maine, Mass, Rhode Island, NJ, Michigan and Canada.
We had cars by Chrysler, Packard, DeSoto, Jaguar, Plymouth, Dodge.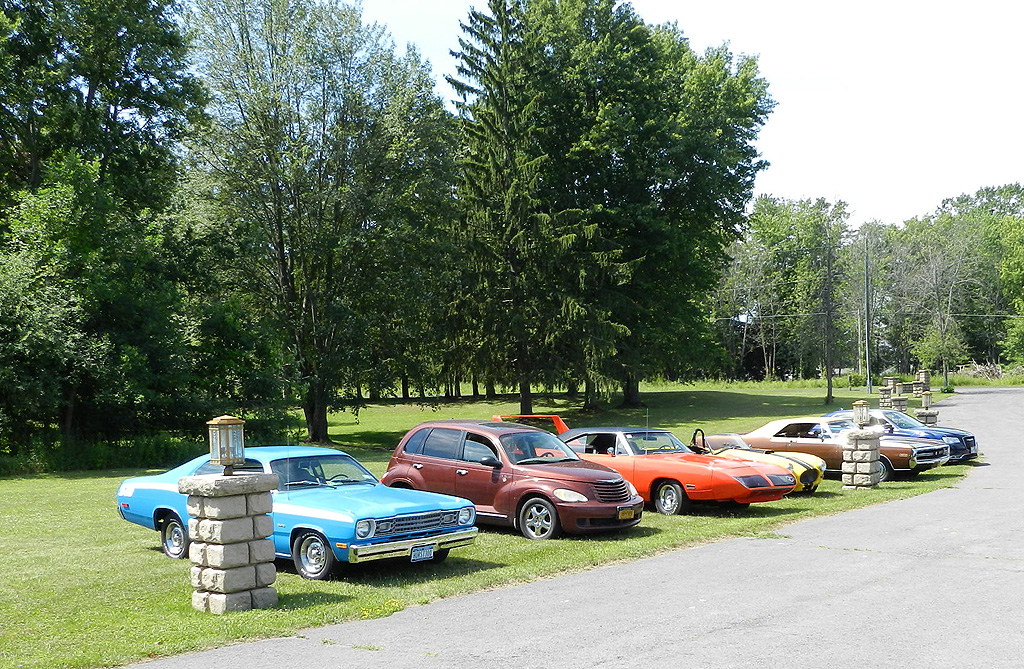 It was good to see old friends and to meet new ones. Dan & Linda Littlejohn, Bob Merritt, Don Verity, Jamie Hyde, Roni & John McHugh, Paul & Kim DelGrande, Don Warnaar, Greg & Sue Leggatt, John Grady, Kathleen Camerano, John & Sandy Sager, Bruce Procter, Mike Hall, Julia, Maggie Hall, Mary Buttino, Doug Mayer, Dave & Sandi Domaire, Jim Krausmann, Don Snyder, Rob Kern, George & Carol Zuc, Jeff & Roberta Bittle.


---
Photos by Maggie Hall